Originally WALNUT TREE FARM.
Also known as Bannut Tree House, now known as Bannut Farm House.
Castlemorton, Malvern, Hereford & Worcester.
1890

For R. H. Cazelet.
L-shaped house with a service wing.
Minor alterations and garden laid out by Voysey in 1894.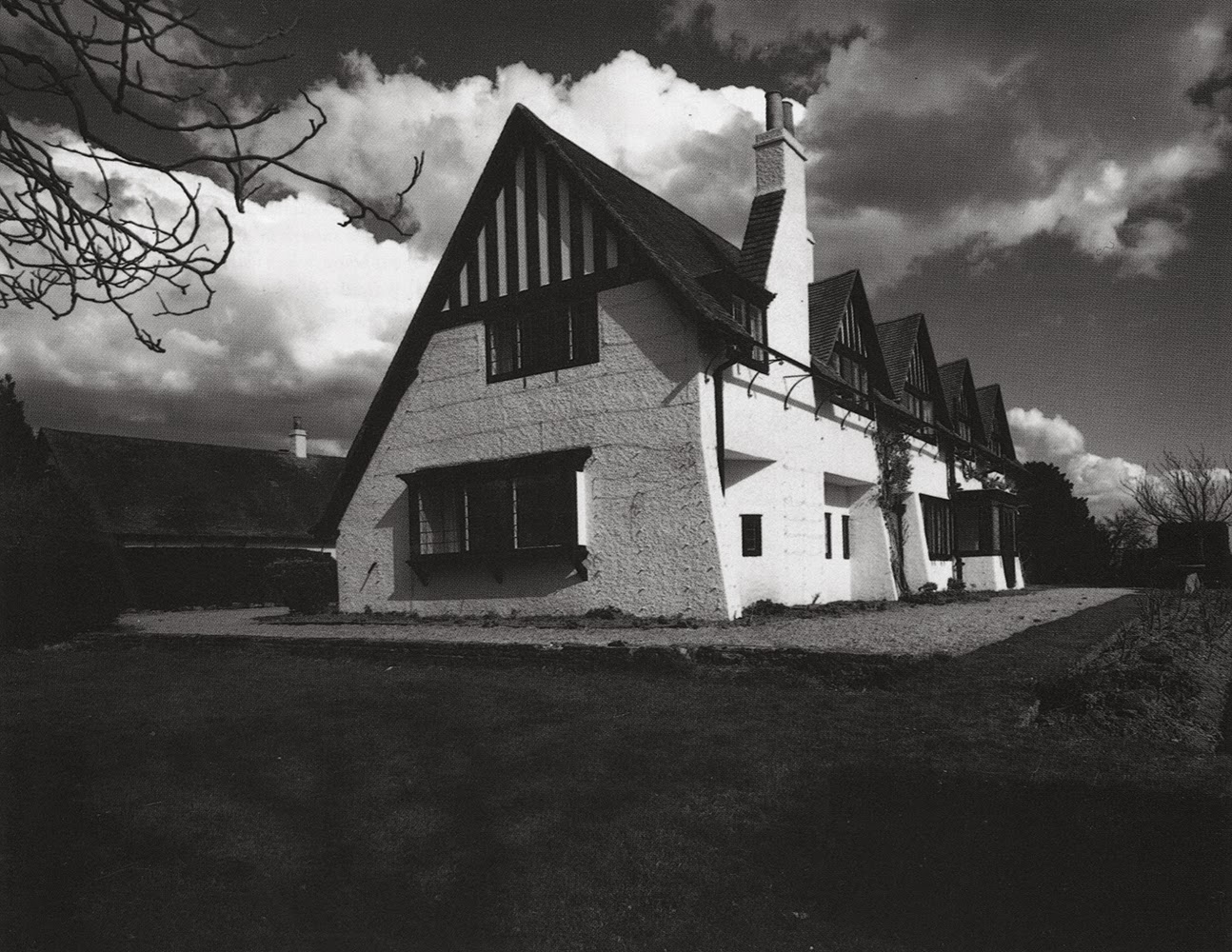 Photograph by Royal Pavilion Art Gallery and Museums


photo on paradisebackyard.blogspot.de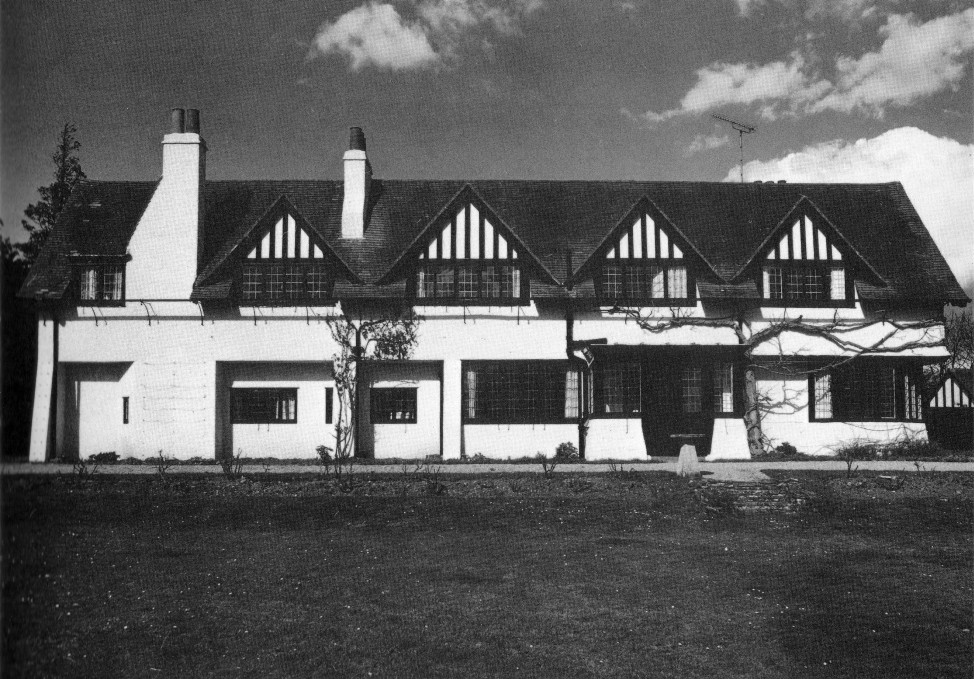 Photograph by Royal Pavilion Art Gallery and Museums
Photo by Peter Harnwell on www.imagesofengland.org.uk
Walnut Tree Farm, Castlemorton, Malvern,
photo rightmove.co.uk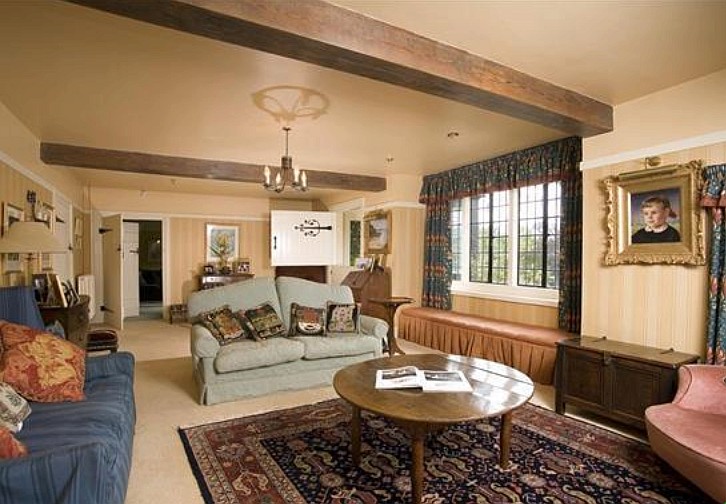 Walnut Tree Farm, Castlemorton, Malvern,
photo rightmove.co.uk
Walnut Tree Farm, Castlemorton, Malvern,
photo rightmove.co.uk
Walnut Tree Farm, Castlemorton, Malvern,
photo rightmove.co.uk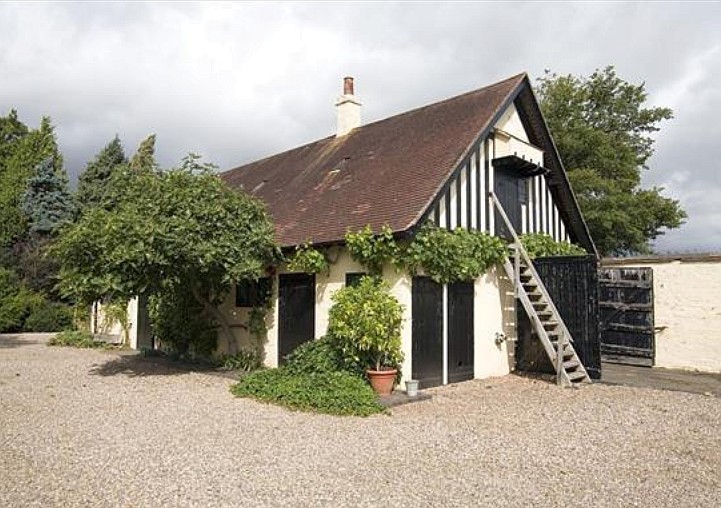 Walnut Tree Farm, Castlemorton, Malvern,
photo rightmove.co.uk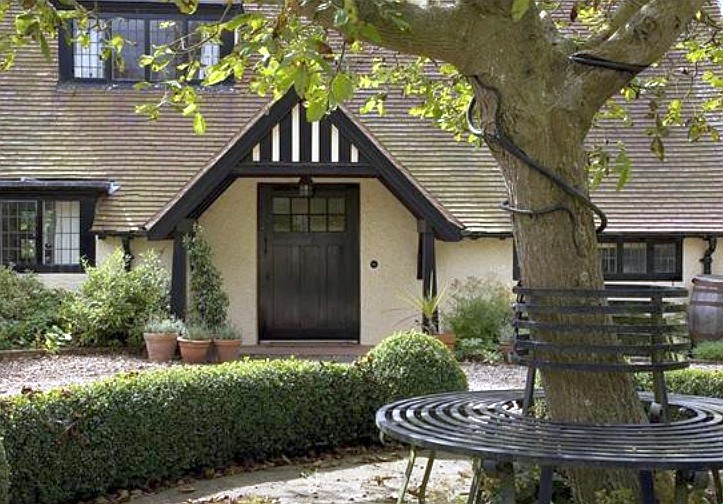 Walnut Tree Farm, Castlemorton, Malvern,
photo rightmove.co.uk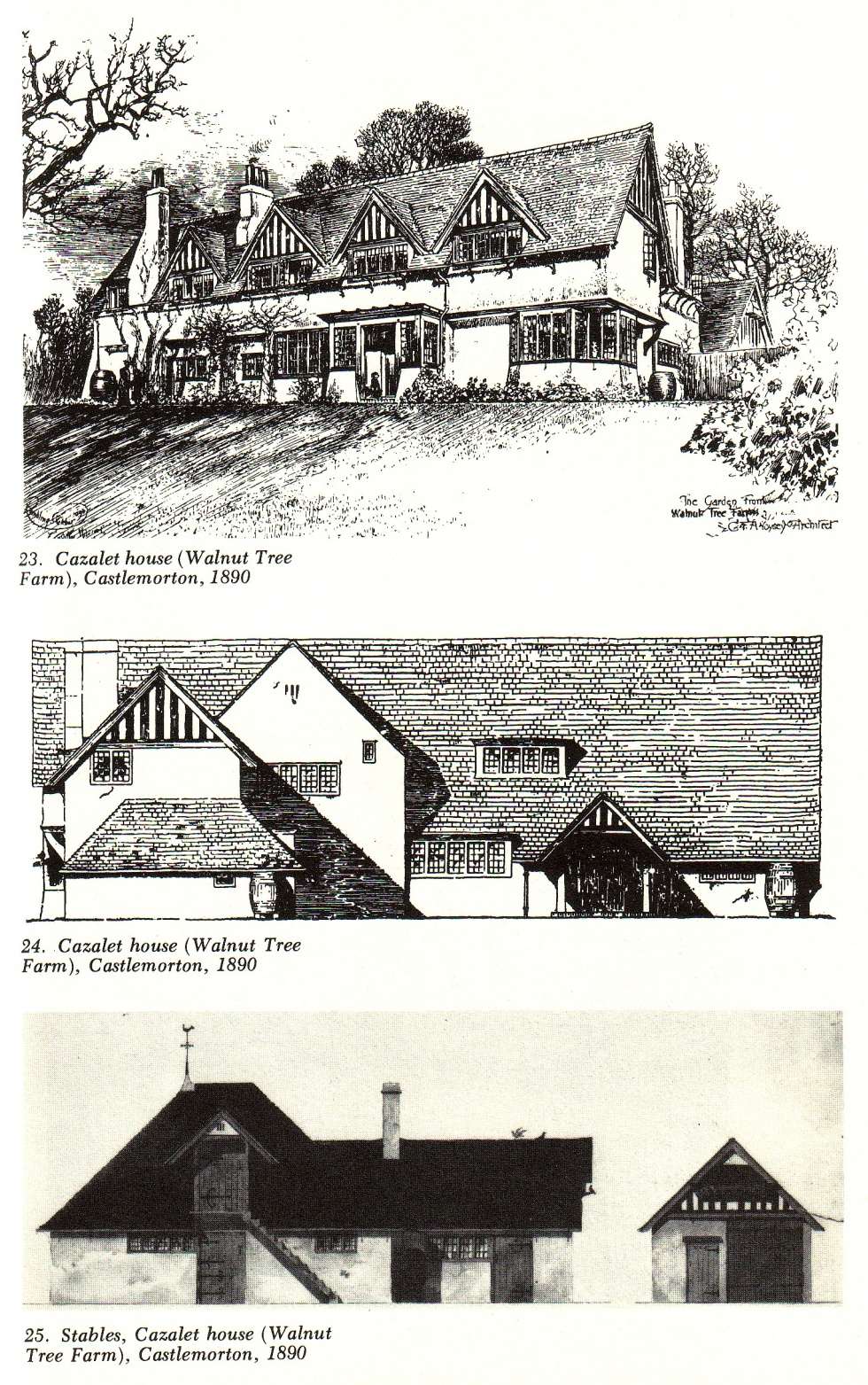 Published in: David Gebhard, Charles F. A. Voysey Architect, p. 105.
RIBA Drawings Collection

The Garden Front, Walnut Tree Farm by C. F. A. Voysey. Before 1897. Source: The Studio.
"G." "The Revival of English Domestic Architecture VI.
The Work of Mr. C. F. A. Voysey." The Studio 11 (1897): 16-25.
Internet Archive version of a copy from an unidentified library. Web. 8 May 2013.
Link > Image on victorianweb.org (Internet Archive)
Image published in: Duncan Simpson, C.F.A. VOYSEY an architect of individuality, p.33
Link > RIBA Drawing
Walnut Tree Farm, Photograph by H. J. L. Masse,
From The Studio, International Art Magazine, Vol. 11, 1897
The three main rooms on the ground floor are interconnected:
BEST PARLOUR - LIVING-ROOM - MORNING-ROOM.
Drawings published in: Stuart Durant, CFA Voysey, London 1992, p.27
RIBA Drawings Collection

Photographs and Drawings Courtesy of The Royal Institute of British Architects.
Photographs, drawings, perspectives and other design patterns
at the Royal Institut of British Architects Drawings and Photographs Collection.
Images can be purchased.
The RIBA can supply you with conventional photographic or digital copies
of any of the images featured in RIBApix.

Link > RIBApix (Voysey Images)
Link > Perspective of entrance front with inset plans
(preliminary design almost as executed), RIBA Drawings Collection
_____________________________________________
Description on imagesofengland.org.uk
HOUSE
SO 73 NE CASTLEMORTON B 4208 1430/4/44 Bannut Tree House 23.02.1987 GV II*
Alternatively known as: WALNUT TREE FARM House. 1890, by C F A Voysey. Roughcast with some applied timber-framing and tile roof. L-plan. One storey with attic. Windows have timber mullions and leaded glazing in rectangular panes. South facade, facing garden, has four gabled attic dormers with applied close-studding above the windows. At the left is a smaller dormer with flat roof. The upper storey oversails and is supported on buttresses. To the right of the first attic dormer is a chimney, with a chimney breast on the ground floor which is splayed at the left and contains a window: At first floor level is a plaque inscribed: "1890". The recess to the right of the chimney breast has a window, with a small window at the right against a buttress, lighting an inglenook. To the right of this buttress is another recessed window. To the right, under the second gable, is a window set forwards flush with the upper storey. Under the third gable a flat-roofed timber porch projects forwards on a roughcast base. At the right of the facade the upper storey forms a right-angle and the ground floor window is canted, continuing on the return wall. To the right of the first gable is a second chimney; forward of the ridge. At the rear the roof swept down to low eaves and the doorway is protected by a tiled gabled canopy on brackets. The house was originally known as Walnut Tree Farm: Preliminary and final designs for the house,- with perspectives of the garden front; are in the RIBA drawings collection (BOE; p ll5) INTERIOR largely complete with original features, including fireplaces, ledged-and-braced doors with ornate wrought-iron hinges, picture rails, window seats, unchamfered ceiling beams, and the staircase with simple stick balustrade, moulded handrail and tall pointed newels.
SOURCE: Nikolaus Pevsner, Buildings of England, Worcestershire, 1968, p.115.
STABLES
CASTLEMORTON CP B 4208 SO 73 NE Stables north of 4/45 Bannut Tree House and garden wall adjoining to east II GV Stables and wall. 1890 by C F A Voysey. Roughcast with tile roof. Single storey with loft. Four bays. Shallow horizontal windows are divided by timber mullions and have rectangular leaded panes. Doors, between first and second bays and third and fourth bays, have iron strap hinges. Eaves over-hang, with gutters carried on slim curved iron brackets. Chimney on ridge in line with third bay. Gables have applied close-studded timbering to upper storey, which has loading doors at both ends. Rear wall has buttresses at intervals and continues to east to form garden wall.
____________________
Source: Alan Brooks, Nikolaus Pevsner (Worcestershire)
References:
The British Architect,
XXXIV, 1890, pp. 208 & 302; XLVI, 1894, pp. 417, 420; XLIV, 1895, p. 419.
The American Architect & Building News,
XXX, 1890, p. 75, pl. 775.
Academy Architecture,
II, 1895, pp.10 & 143.
The Studio,
XI, 1897, pp. 17 & 22.

Country Life,1899.

The Architect, LXXVI, 1906, p. 404.
_______________________________________________________________________
Tudor house with a row of gables.
The main body of the house was extended and developed by Sir John Dawtrey (1518).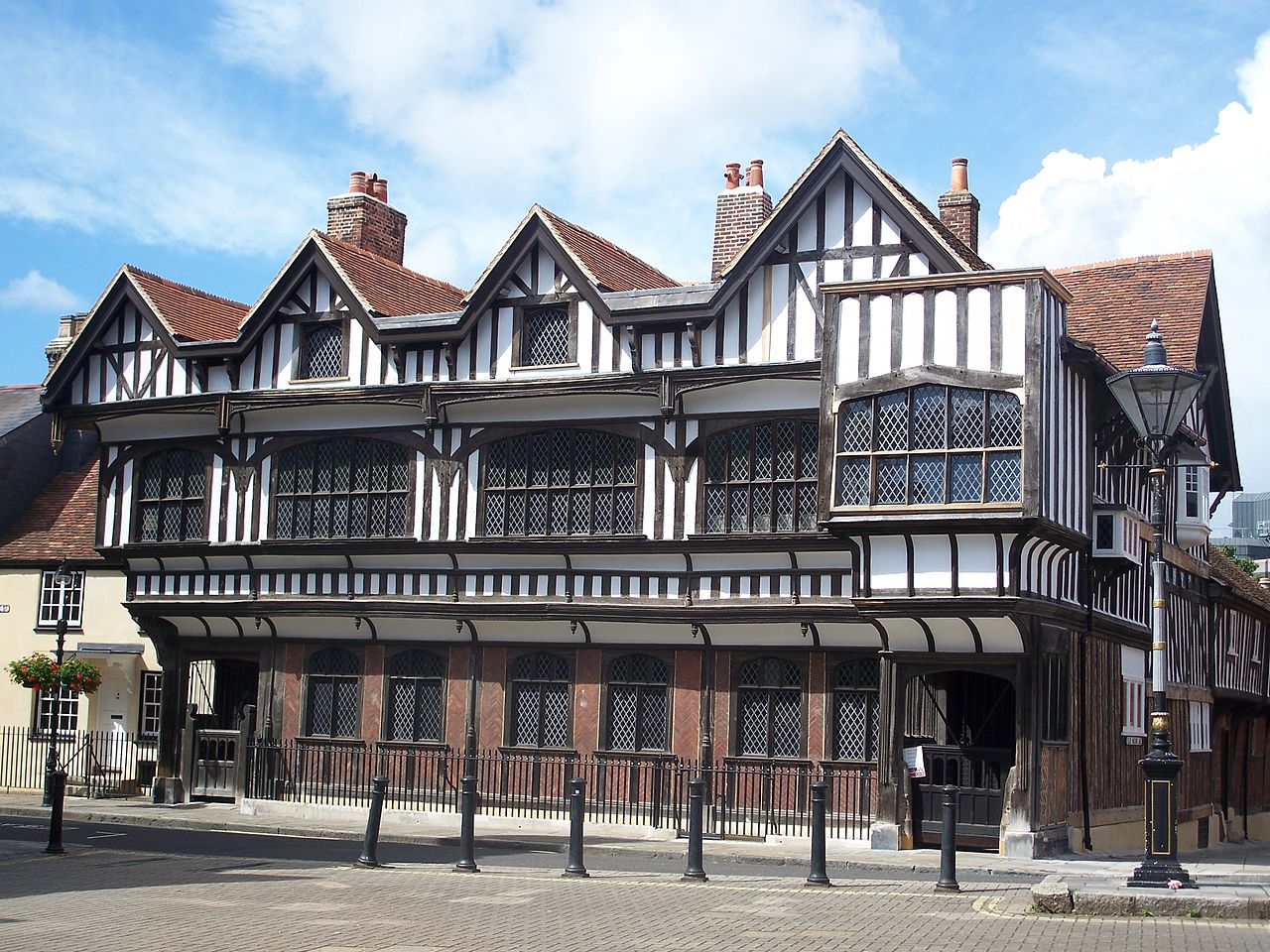 Tudor House Museum, Southampton, photo by Carlesmari, Wikipedia
_____________________________________________
Guild Hall in Leicester with a row of gables.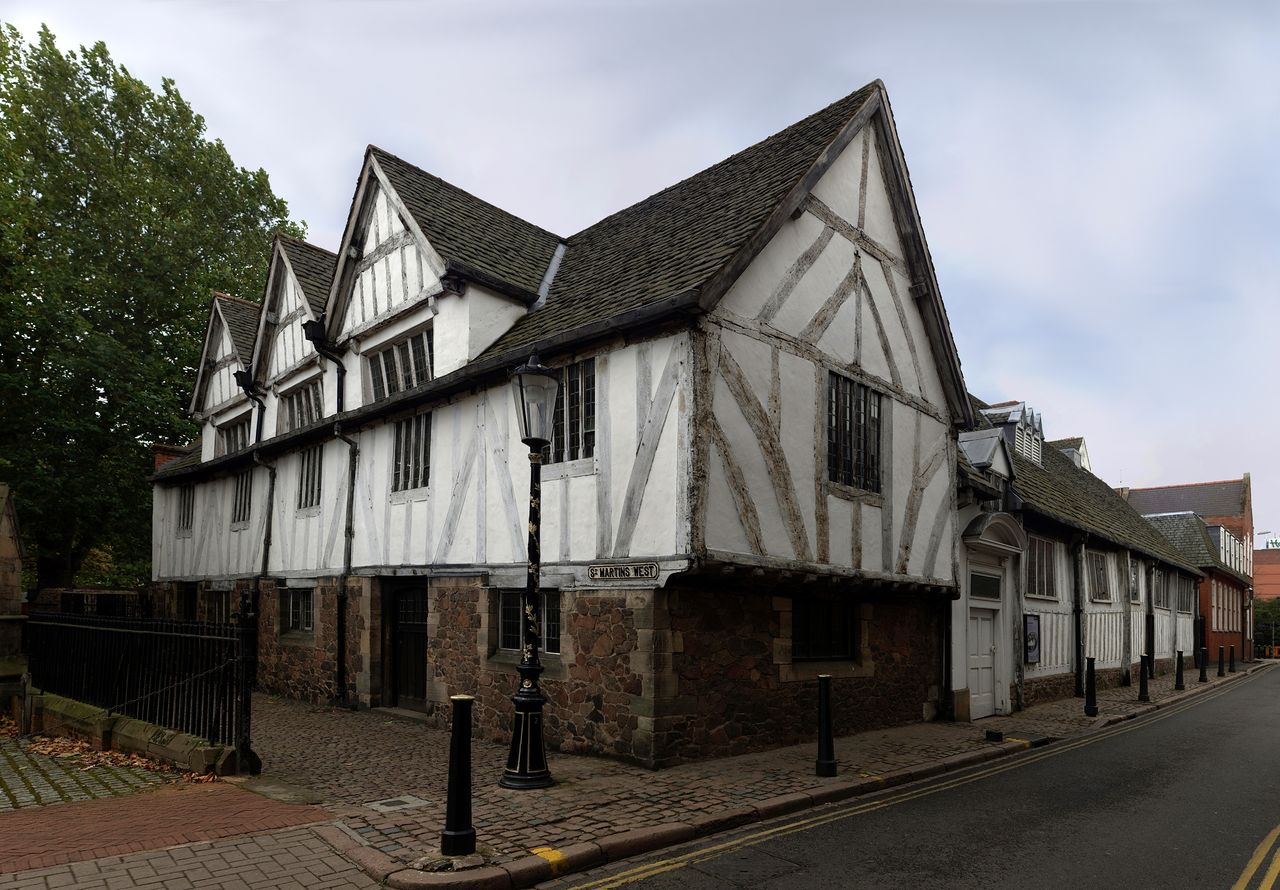 Leicester Guildhall, photo by NotFromUtrecht on Wikipedia
Link > https://www.visitleicester.info

________________________________________________________________

www.besucherzaehler-homepage.de