1907-8

Frinton-on-Sea,
for S. Claridge Turner
The walls are roughcast with tarred plinths, the windows have stone dressings and the roof is of blue Staffordshire tiles.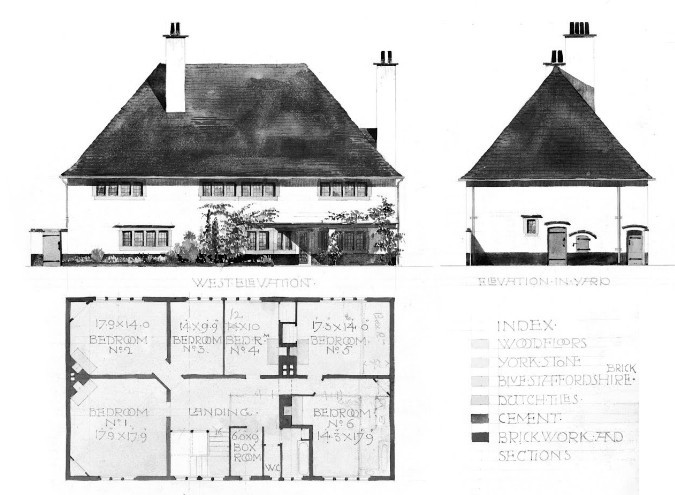 Link > RIBA Drawings Collection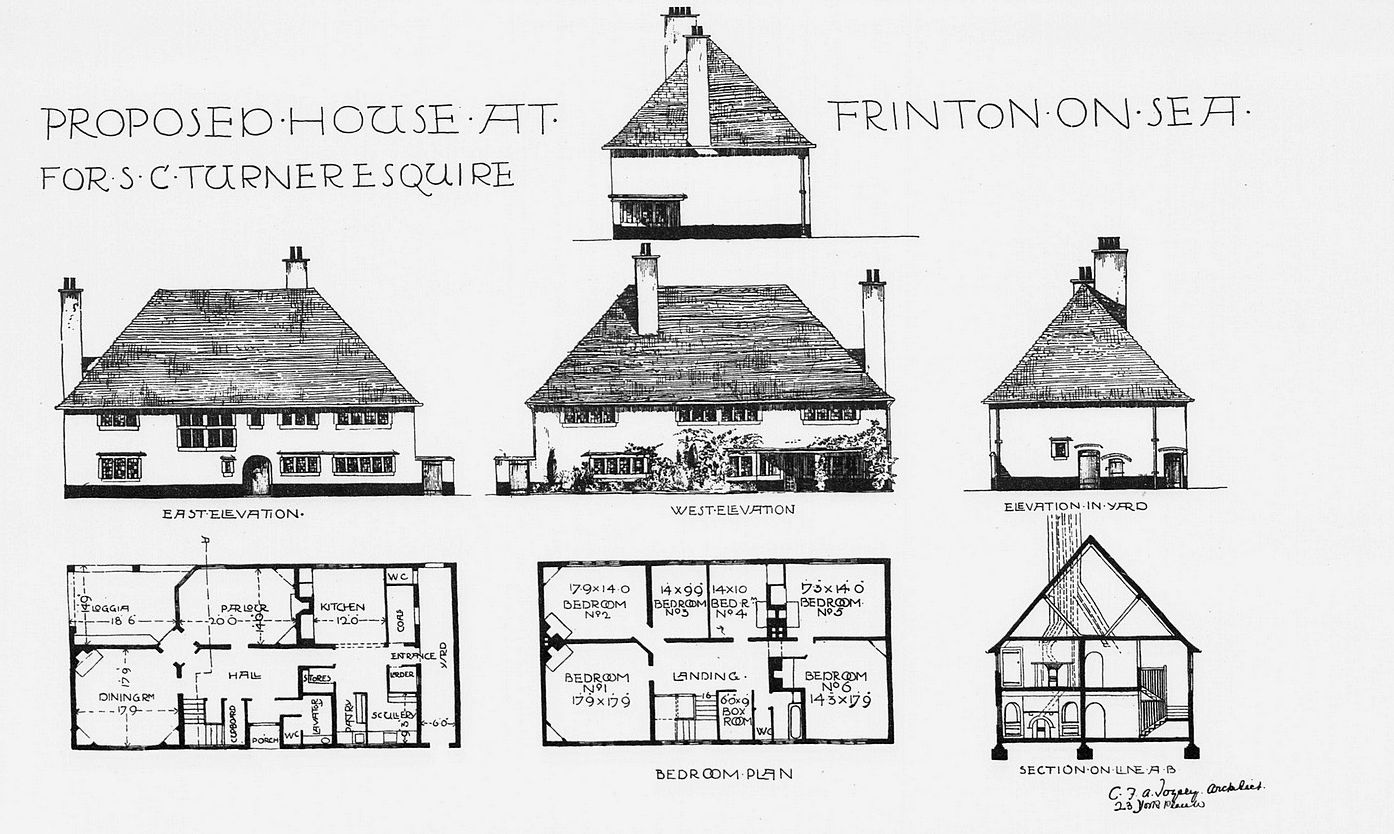 Drawings published in The British Architect, 5th June 1908.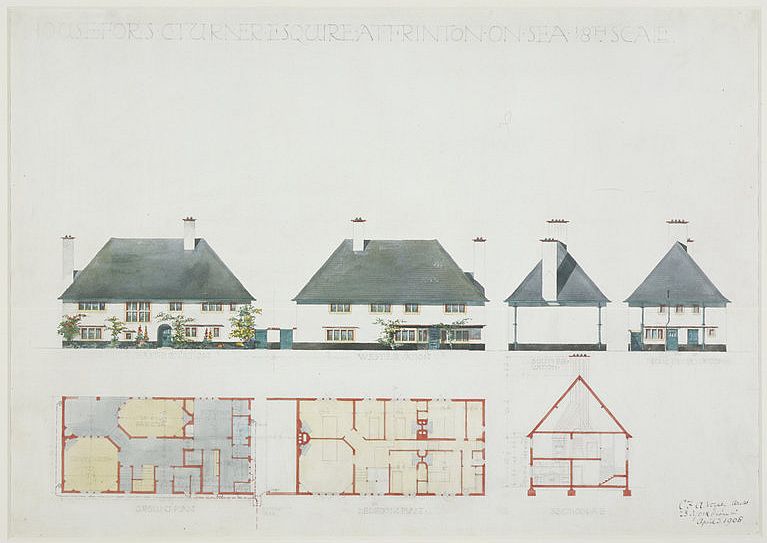 Link > Victoria and Albert Museum

Link > RIBA Drawings Collection: all Voysey Images (Images can be purchased).
Reference:
The British Architect,
LXIX, 1908, pp. 405 & 406.
(brief description & illus. of plans, elevations & sections of 2 designs for house for S. C. Turner at Frinton:
one of the designs corresponds with the drawing at RIBA).
www.besucherzaehler-homepage.de