1905

Woodbrook, Alderley Edge

Cheshire
T

he t

wo designs show an L-shaped house with an entrance court in the angle of the L;
and in both designs the house is roughcast, with green slate roofs, and windows with stone dressing.
Neither design was executed.

Instead of a new house alterations and additions to existing house.
Working drawings 1905-06, 1908, 1915 & 1917.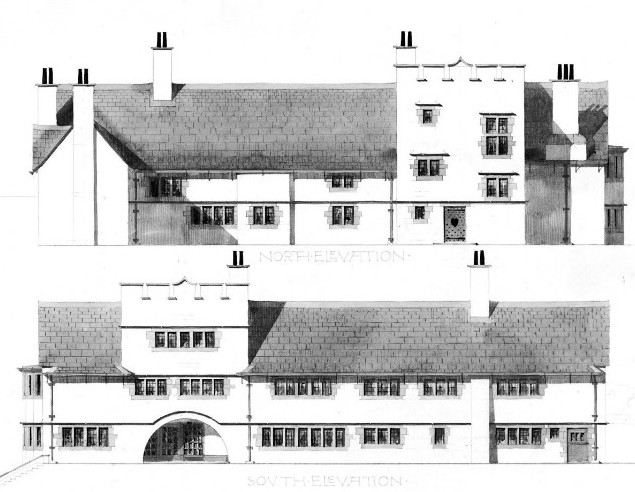 Link >
RIBA Drawings Collection
(1)
Link > RIBA Drawings Collection (2)
Link > RIBA Drawings Collection: Voysey Images (Images can be purchased)
http://www.besucherzaehler-homepage.de