1901


Design for Lincoln Grammar School,


for F. H. Chambers.

The exterior of the quadrangle is faced with stone and the interior has roughcast walls.
The windows have stone dressings and iron casements;
the roofs are of red tiles except for the hall, which is covered with metal sheeting.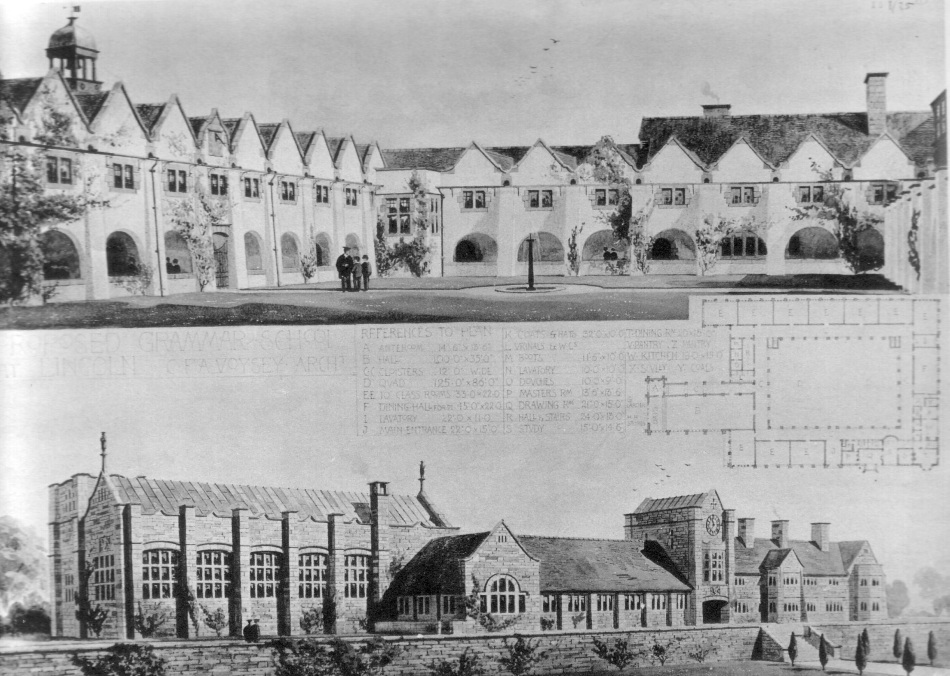 Link > RIBA Drawings Collection
Link > RIBA Drawings Collection: all Voysey Images (Images can be purchased)
In The Building News, LXXVIX, 1905, pp. 76 & 77,
Voysey states that '... My designs... were made in conjunction with the headmaster...
My design was rejected on the ground that it was too severe,
and I am pleased to say the design of Mr. Leonard Stokes was accepted instead.'


Dekorative Kunst, XIV, 1906, p. 201.