1899

House at Colnbrook, Buckinghamshire,
for Dr Alexander Bowie.
Garden elevation.
Link >
RIBA Drawings Collection
and Victoria and Albert Museum's Collection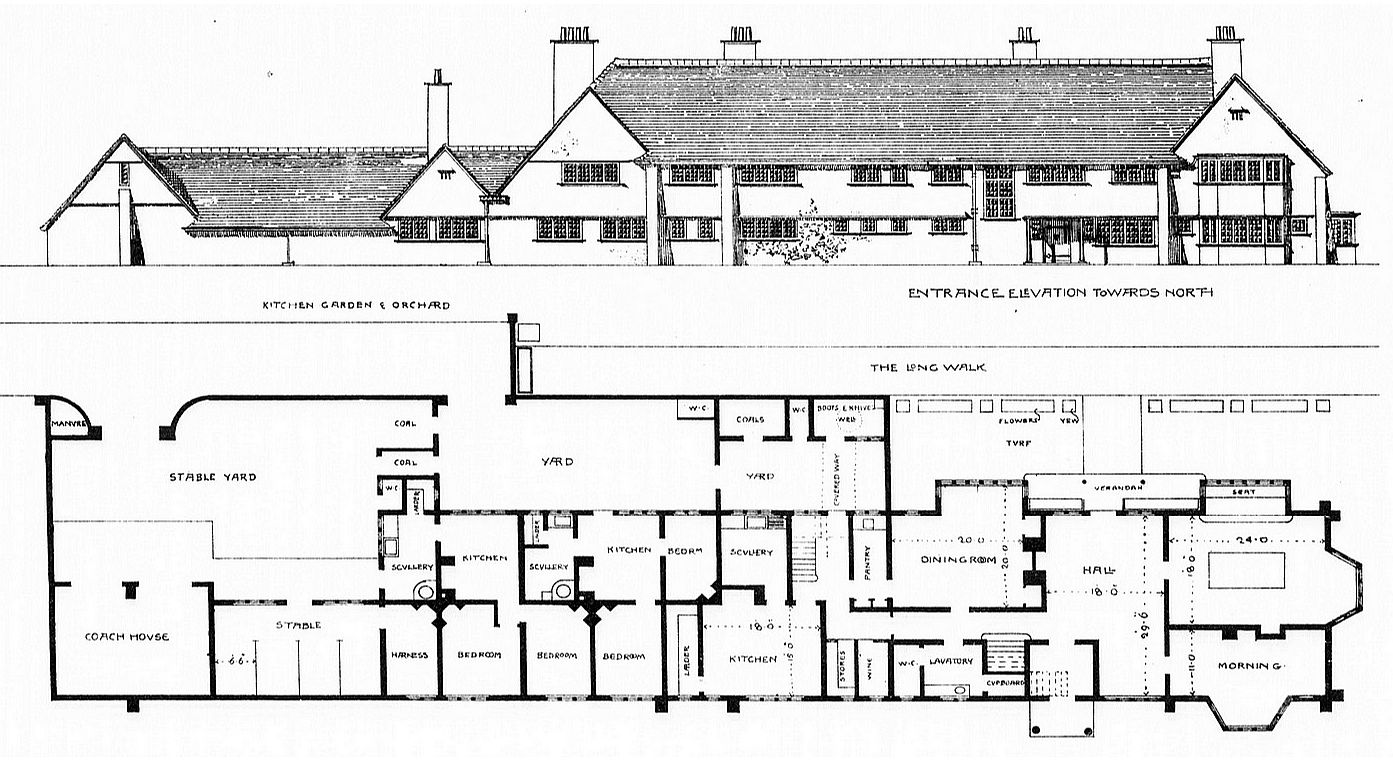 Entrance elevation.
Image published in The British Architect, 27th October 1899.
Note: If you compare the elevations, you will see that there are differences between the two designs. The roofs, the chimney configuration and the first floors are not the same. Since the British Architect image had no caption, we are not absolutely sure whether it really belongs to Colnbrook. Maybe there are two different designs for the same location.
Image courtesy of RIBA Drawings Collection

Link > RIBA Drawings Collection: all Voysey Images (Images can be purchased).
Reference:
David Cole, The Art and architecture of CFA Voysey : English pioneer modernist architect & designer, 2015.
http://www.besucherzaehler-homepage.de