Bugalow near Slindon
Littleheath Road, Fontwell, Arundel, West Sussex.
For Arthur Annesley Voysey, C. F. A. Voysey's younger brother.
1909
The first two-storey design is shown at the Victoria & Albert Museum. Unexecuted earlier design.

The RIBA hold the second (executed) single-storey design for this house.
The RIBA drawing shows a single-storey row of five rooms with a slightly off-centre porch.

In both designs roughcast, windows with stone dressings, tile roofs and brick chimneys are used.
The house was heavily modified and extended (not by Voysey).
Bungalow near Slindon,
Photo published in: Wendy Hitchmough, CFA Voysey, p. 203.
Bugalow near Slindon, Plan onthemarket.com
Littleheath Road, Fontwell, Arundel, West Sussex,
photo on homes.trovit.co.uk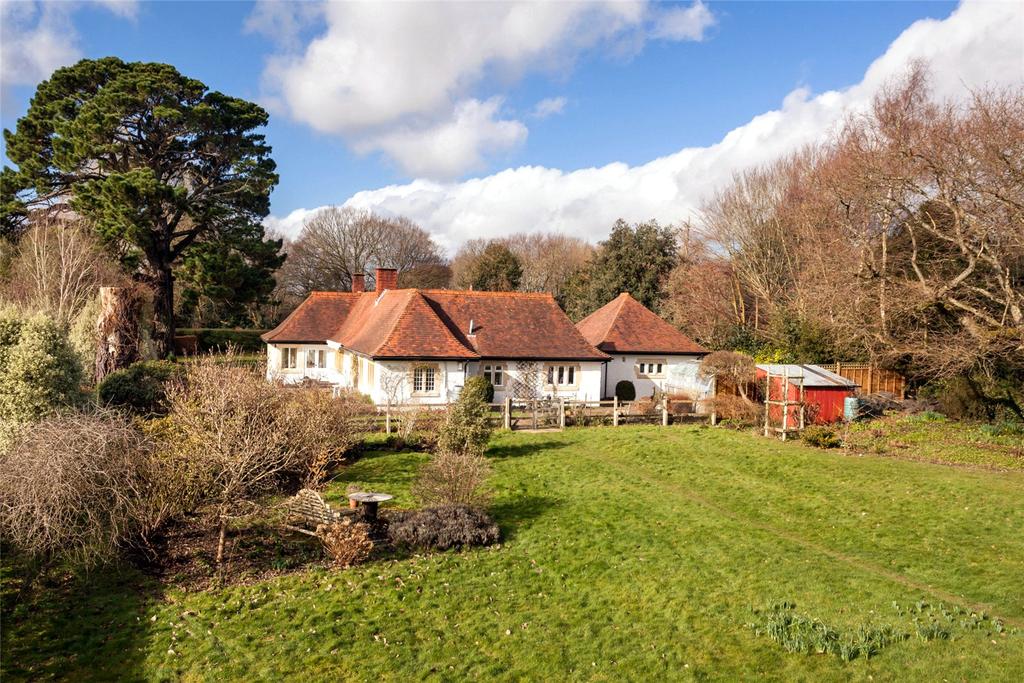 Littleheath Road, Fontwell, Arundel, West Sussex,
photo on homes.trovit.co.uk
Littleheath Road, Fontwell, Arundel, West Sussex,
photo on homes.trovit.co.uk
Slindon
Photo on rightmove.com
Littleheath Road, Fontwell, Arundel, West Sussex,
photo on homes.trovit.co.uk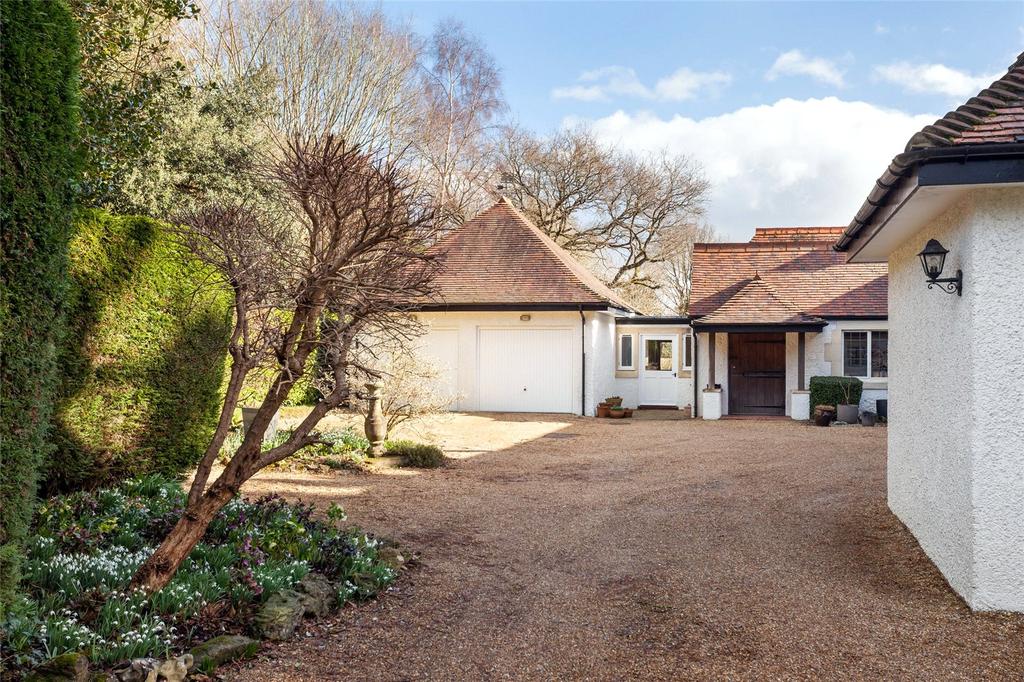 Littleheath Road, Fontwell, Arundel, West Sussex,
photo on homes.trovit.co.uk
Bugalow near Slindon, photo onthemarket.com
Bugalow near Slindon, photo onthemarket.com
Bugalow near Slindon, photo onthemarket.com
Bugalow near Slindon, photo onthemarket.com
EASTERGATE. PINE TREES, Littleheath Road, 1.5m N, beyond the A27. Small white-walled cottage by Voysey, 1909, as a holiday house for his brother, Arthur, who rejected the first two-storey design in favour of simplicity and cheapness. Discernible amid later alterations the living rooms, with cast-iron casements in Bath stone surrounds, latched doors and a loft ladder all typical of Voysey, and the former stable in line (stable door resited). Sympathetic extensions by Joanna Jefferson Architects, 2003 and 2011.

Source: Pevsner Architectural Guides at Yale University Press.

Link > www.voyseysociety.org