Edward Schröder Prior (1852 – 1932)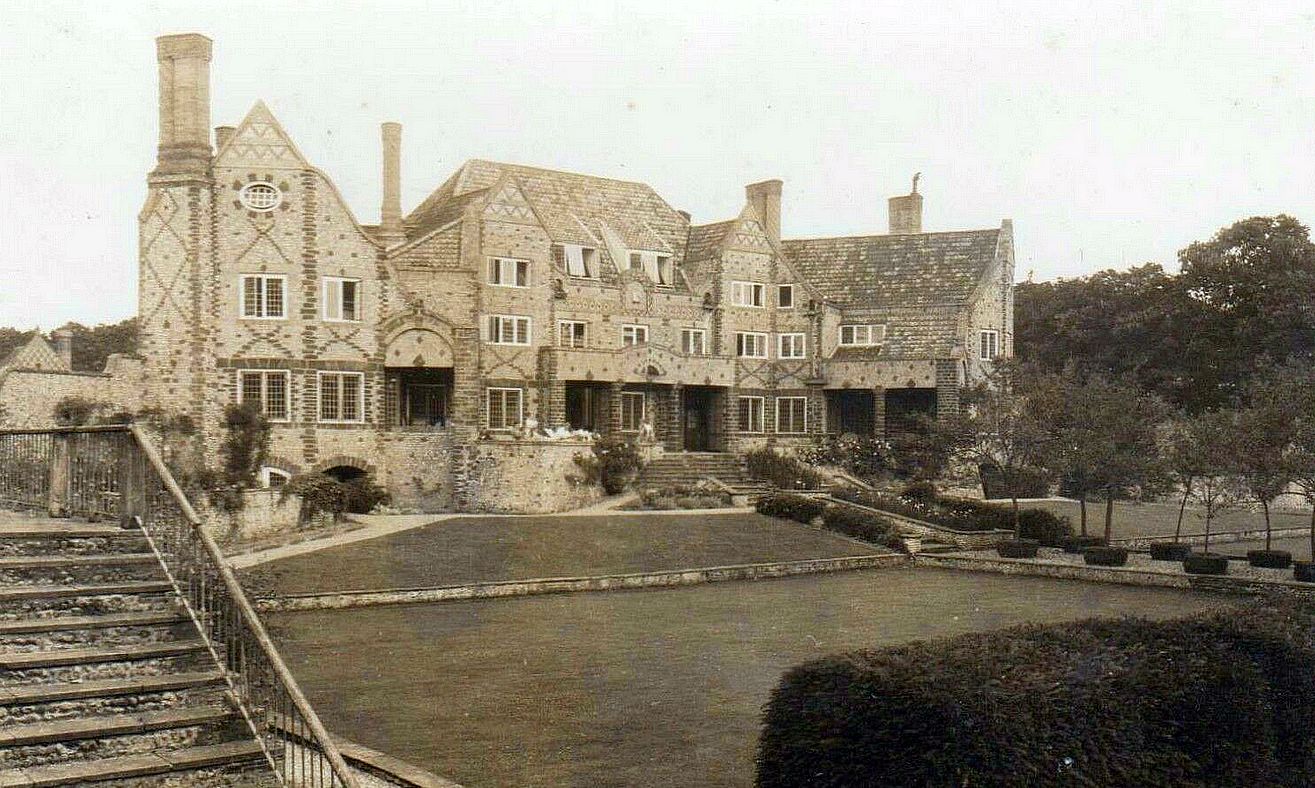 Home Place, also called Voewood
(Old postcard)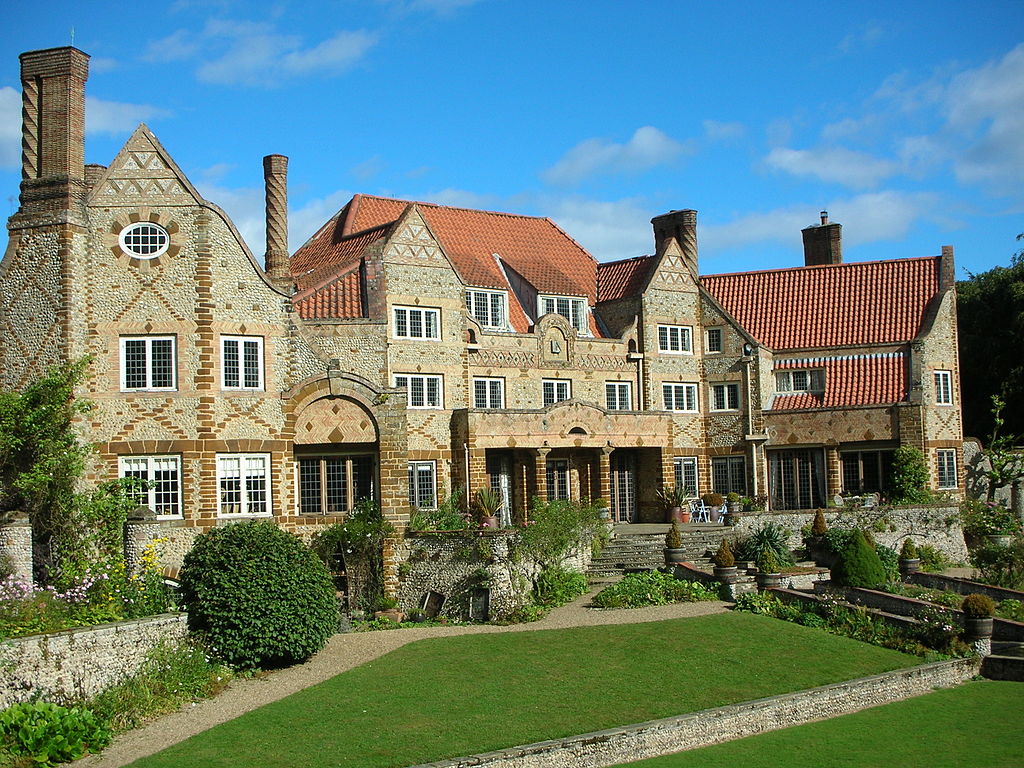 Home Place, also called Voewood, photo by Gavin.collins on Wikipedia
Home Place, also called Voewood, for the Reverend Percy Lloyd in 1903,
photo on heartchitecture.wordpress.com
Link > Wikipedia
Link > https://victorianweb.org
Link > http://sophiemutevelian.blogspot.com/2010/09/voewood-house.html
Home Place, Holt, Norfolk,
1903-1905,
photo by Architectural Press

Edward S. Prior, 'Kelling Place' in Holt,
Moderne Bauformen, 5.Jahrgang
1906, p.311

Prior, Kelling Place in 1914,
in The Architectural Review (1914),
Plate LXXVI

Edward S. Prior, 'Kelling Place' in Holt,
Moderne Bauformen, 5.Jahrgang
1906, p.313

Edward S. Prior, 'Kelling Place' in Holt,
Moderne Bauformen, 5.Jahrgang
1906, p.314

Edward S. Prior, 'Kelling Place' in Holt,
Moderne Bauformen, 5.Jahrgang
1906, p.315

Edward S. Prior, 'Kelling Place' in Holt,
Moderne Bauformen, 5.Jahrgang
1906, p.316


Home Place, Holt, Norfolk,
1903-1905,
ground floor and garden plans,
Architectural Press




The Barn Exmouth, photo by Gordonofcartoon on

Wikipedia






The Barn, photo on arch.mcgill.ca



The Barn, Exmouth, Devon, designed 1896, photo by Peter Davey




The Barn, photo by Collection Alastair Service



The Barn, image on mullenbooks.com



The Barn, plan, on arch.mcgill.ca



The Barn, plans, Architectural Press

Link >

https://victorianweb.org




Pier Terrace West Bay Bridport Dorset,
photo by Philip Pankhurst
on geograph.org.uk


Pier Terrace West Bay Bridport Dorset,
photo by Sarah Smith on Wikipedia




Cambridge Medical School building,
Cambridge, photo by Magnus Manske
on Wikipedia

Cambridge Medical Schools, 1904,
photo Architectural Press









Prior, Bothenhampton,
photo by Margaret Preuss-higham
on flickr






Prior, St Andrew's Church, Roker,
photo by Phil Beard on flickr



Prior, St Andrew's Church, Roker,
photo by Stanley Walker,
geograph.org.uk

Prior, St Andrew's Church, Roker,
photo by Stanley Walker,
geograph.org.uk

St Andrews, photo on
benedante.blogspot.com


Prior, St Andrew's Church, Roker,
photo by Colin Bainbridge on flickr


Prior, St Andrew's Church, Roker,
photo by Phil Beard on flickr


Prior, St Andrew's Church,
Roker, photo by Colin Bainbridge
on flickr
Drawings Courtesy of The Royal Institute of British Architects.
Photographs, drawings, perspectives and other design patterns
at the Royal Institut of British Architects Drawings and Photographs Collection.
Images can be purchased.
The RIBA can supply you with conventional photographic or digital copies
of any of the images featured in RIBApix.
Link > RIBApix: Edward Schroeder Prior
Link > Wikipedia
Link > Wikipedia: Home Place, Kelling
Link > Wikipedia: The Barn, Exmouth
Link > Wikipedia: St Andrew's Church, Roker
Link > Wikipedia: Cambridge Medical School building
Link > Wikipedia: St Dunstan of Canterbury Orthodox Church
Link > www.victorianweb.org
Link > Victorianweb.org: St Andrew, Roker, Sunderland, by Edward Schroder Prior and A. Randall Wells
Link > Victorianweb.org: Holy Trinity (New) Church, Bothenhampton
References:
Link > Peter Davey, Arts and Crafts Architecture, pp.68-81, Chapter 7 : The Explorer (about Edward Schröder Prior) pdf
Link > E. S. PRIOR 1852-1932 by Lynne Brown Walker, Ph.D. in the History of Art, 1978 pdf
> Return to Voysey Home page <