William Eden Nesfield (1835-1888)
Click on photos for larger size.
photo by Steve Cadman on Flickr
Romsey, built 1872
as the Boys National School
and Master's House,
designed by Nesfield,
on romseynet.org uk
Plas Dinam
Link > Plan taken from Muthesius, Das englische Haus.
Plas Dinam, Montgomery.
Link > Photo taken from Muthesius, Das englische Haus.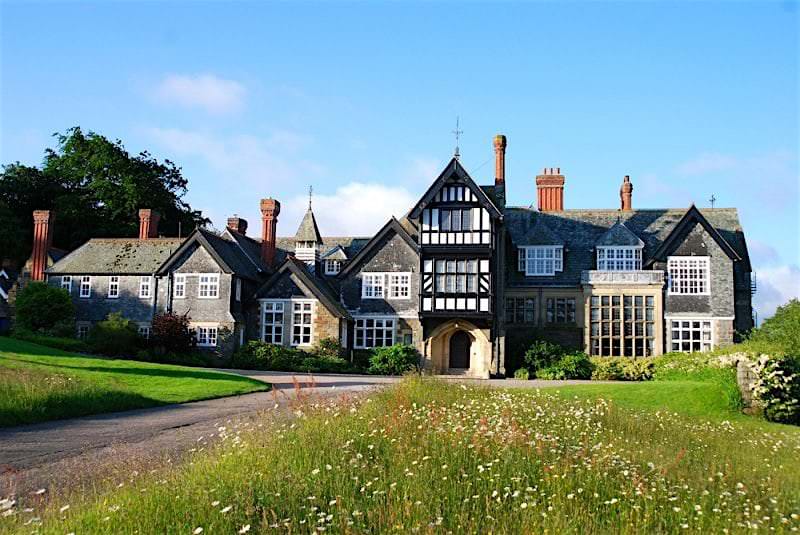 Plas Dinam
Link > Photo on www.landedhouses.co.uk
Link > www.plasdinamcountryhouse.co.uk
Lea Wood
Link > V&A
Nesfield, Cloverley Hall, Whitchurch, Shropshire, the seat of J. P. Heywood, Esq. (1862),
drawing on victorianweb.org, scan by George P. Landow.
Nesfield, Coombe Abbey,
photo on coventry-walks.org.uk (ca. 1923).
Nesfield, Lodge near Calverhall, ca. 1868,
photo by Stephen Richards on www.geograph.org.uk
Kimmel Park
Kimmel Park, entrance lodge at Kinmel Park, designed in 1868,
photo on countrylifeimages.co.uk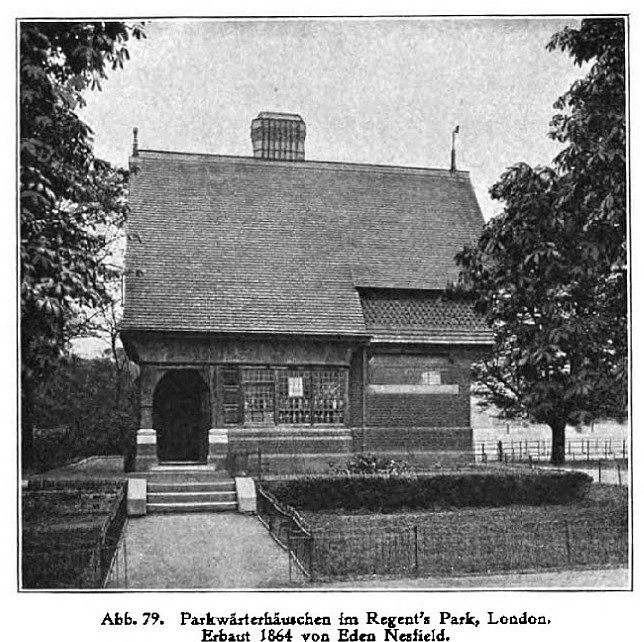 Nesfield, Regent's Park (Muthesius)
Nesfield, Screen, photo on collections.vam.ac.uk
Drawings Courtesy of The Royal Institute of British Architects.
Photographs, drawings, perspectives and other design patterns
at the Royal Institut of British Architects Drawings and Photographs Collection.
Images can be purchased.
The RIBA can supply you with conventional photographic or digital copies
of any of the images featured in RIBApix.
Link > RIBApix (Nesfield Images)
Link > V&A (Nesfield)
Link > Wikipedia
Link > www.imagesofengland.org.uk
MAGNOLIA COTTAGE, WESTON ROAD, photo by J M Pickering
Link > www.npg.org.uk (Portrait)
www.besucherzaehler-homepage.de/