1907
Houses in Finchley Road,
Hampstead, London,
for Vernon Hart.
Up till now it is not known which of the two following designs was executed and destroyed by bombing about 1940 and which one was not executed.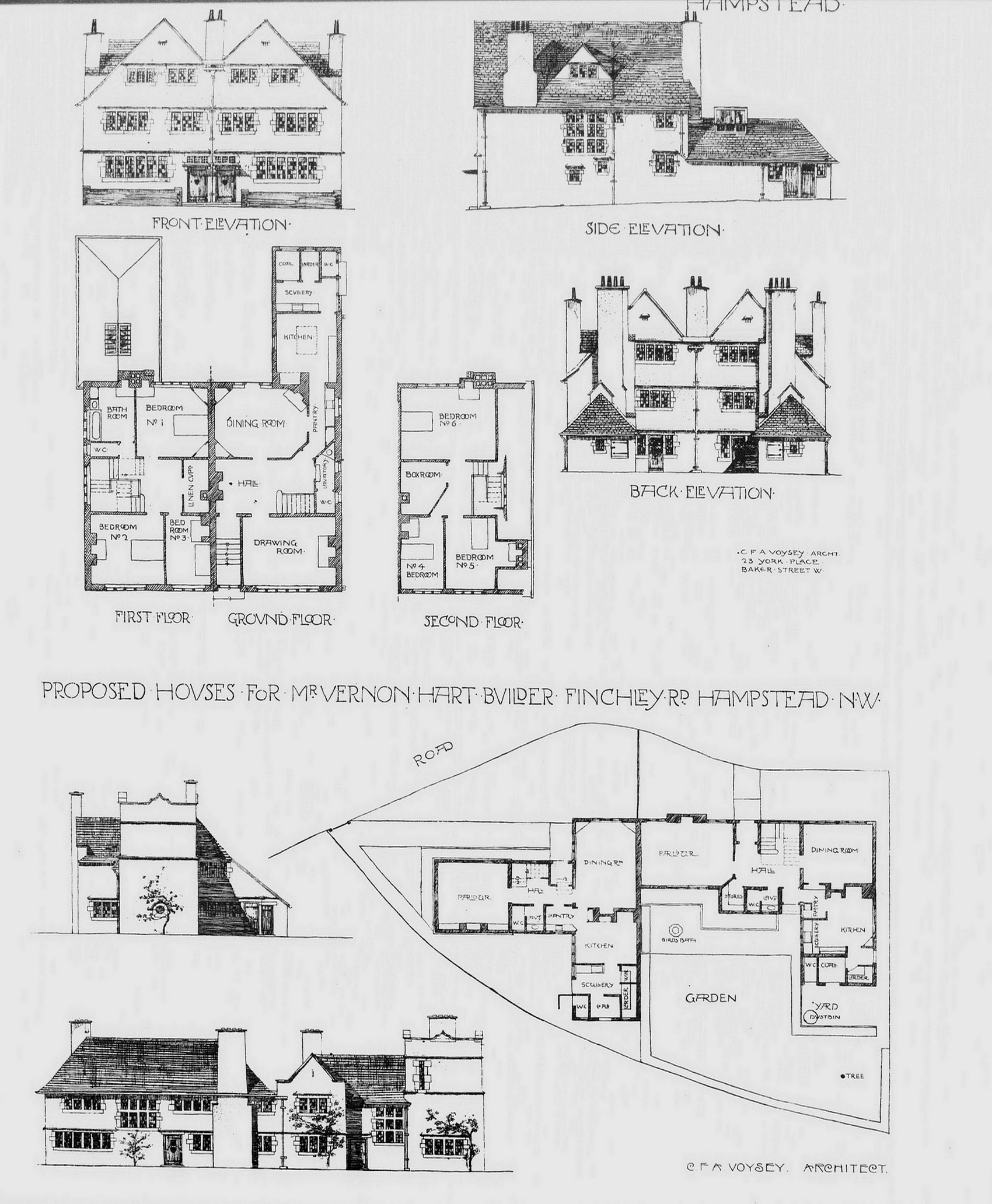 Image courtesy of RIBA Drawings Collection.
Published in The British Architect, 1907.
Note: Due to a compressed image in The British Architect the proportional relationship between the width and height of the image may not be exactly correct.
Text published in The British Architect, August 30, 1907, p.146.
References:
The British Architect, LXVIII, 30th June 1907, pp.146&148.

Nineteenth and twentieth century architecture, published by Garland in 1976, p.314.
> Return to Voysey Home page <
http://www.besucherzaehler-homepage.de