1906
Three cottages on the corner of Eldon Street & Langham Road,
at Blackburn, Lancashire,
for the executors of Eli Heyworth.
The walls are roughcast with tarred plinths, the windows are wood-framed and the roofs are of red tiles.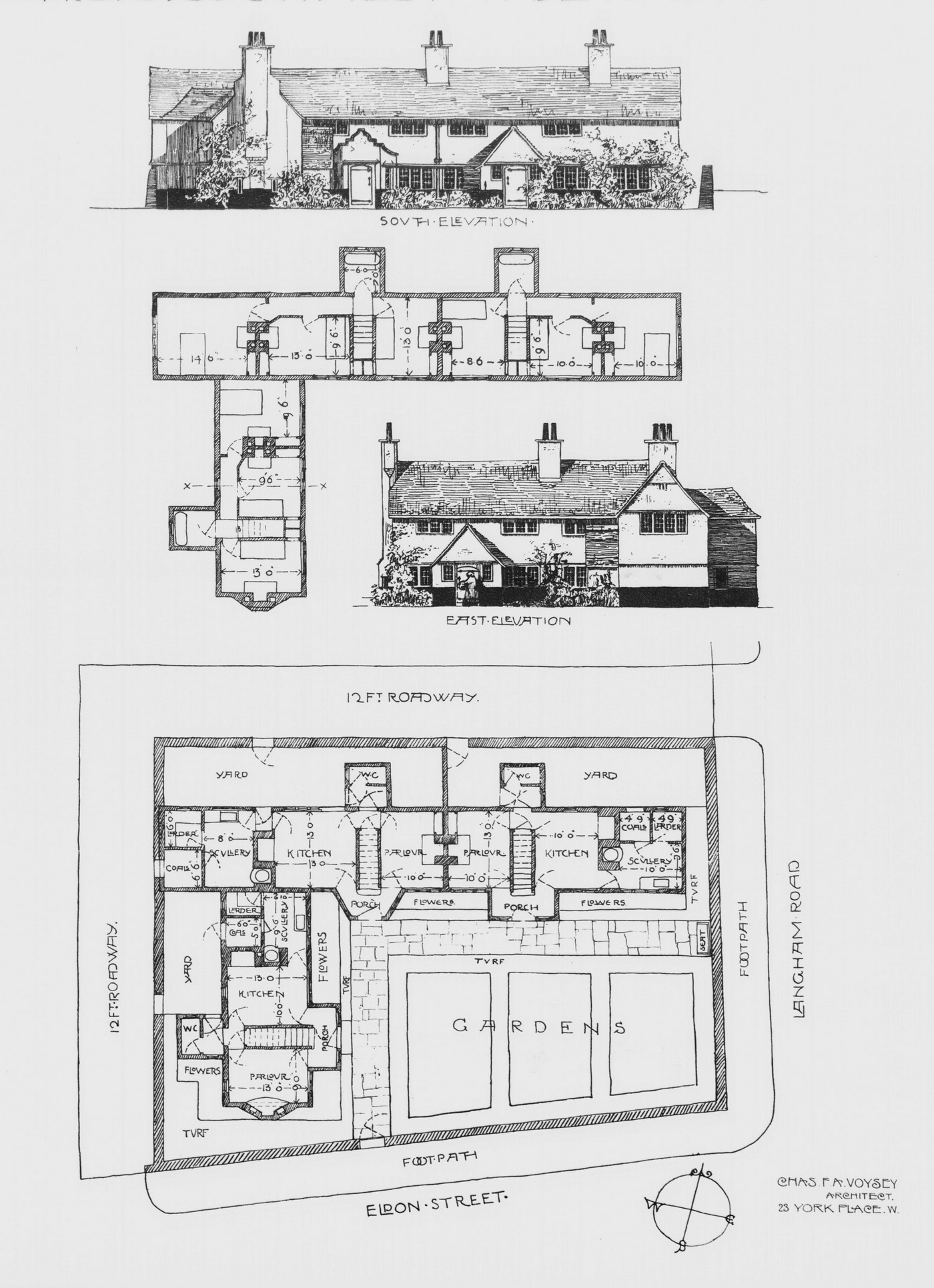 Image RIBA Drawings Collection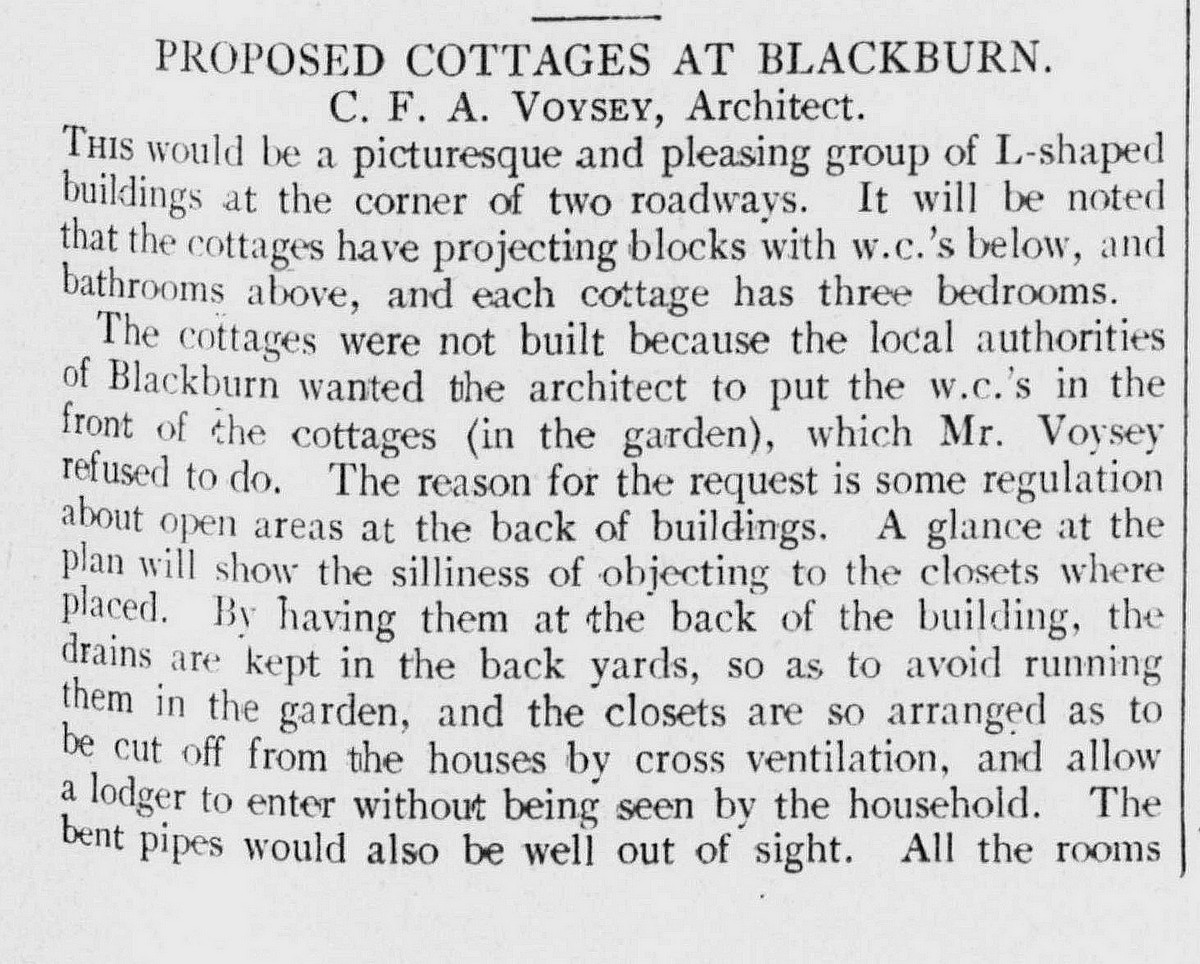 Published in The British Architect, LXVII, May 31, 1907, pp.387-8.
Link > RIBA Drawings Collection: all Voysey Images (Images can be purchased)
> Return to Voysey Home page <
www.besucherzaehler-homepage.de